In Memory
Robert Alan 'Bob' Griffin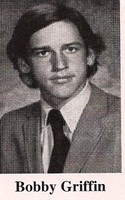 LINK TO BOB GRIFFINS ART & POEMS <-- contact Jim Griffin to purchase Bob's book of art & poems
August 2008 - From a recent conversation with Bobby's brother Jim Griffin: My older brother Bob was tragically killed in a light plane crash in March, 1973. At the time of his death Bob was a Freshman at UCSB and he was flying with his roommate at UCSB, the pilot of the 2 Seater Cessna 150 that went down in the mountains near the Grapevine in Newhall, CA, just off HWY 14. Bob's roommate Mike Hillbloom from Hillsborough, CA was also killed as a result of the crash.
Bob was 19 at the time of his death. In his memory, my Father published 5000 books that showcased Bob's Photography, Art and poems.
The Robert Griffin Memorial Art Scholarship was established the same year of his death at SPHS. I am hoping to get the scholarship started again which I believe was stopped due to a lack of funding.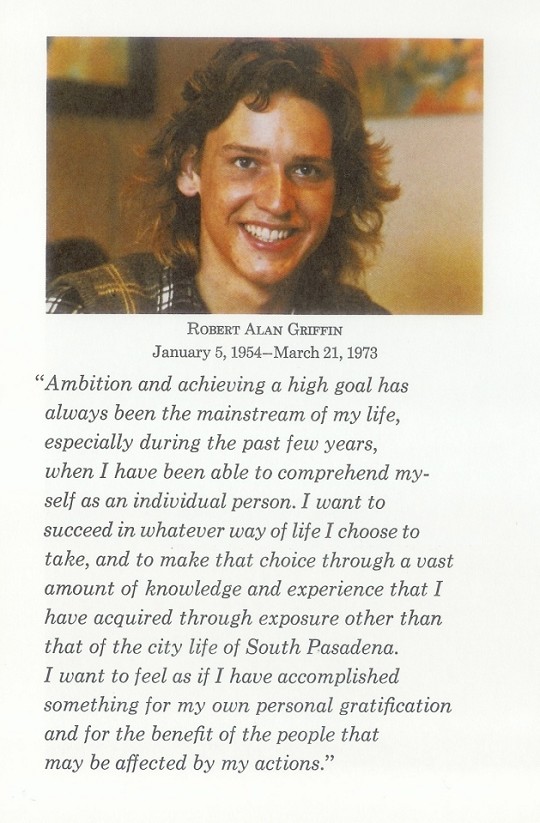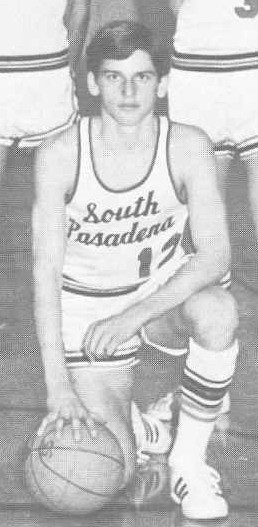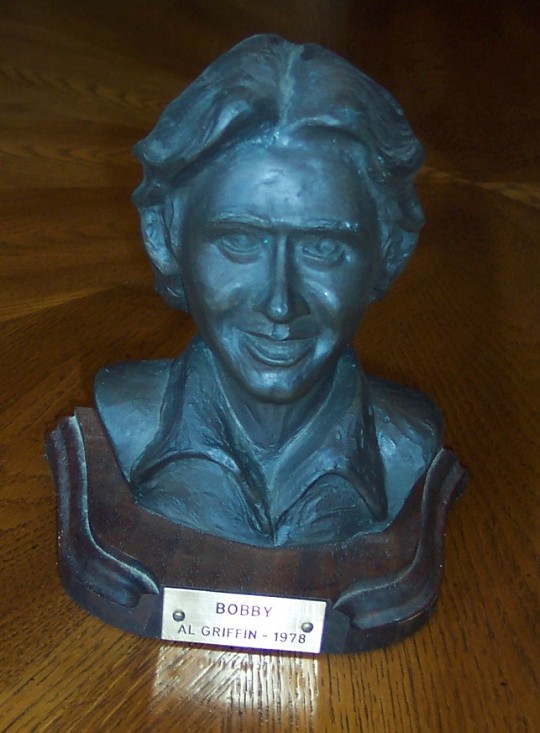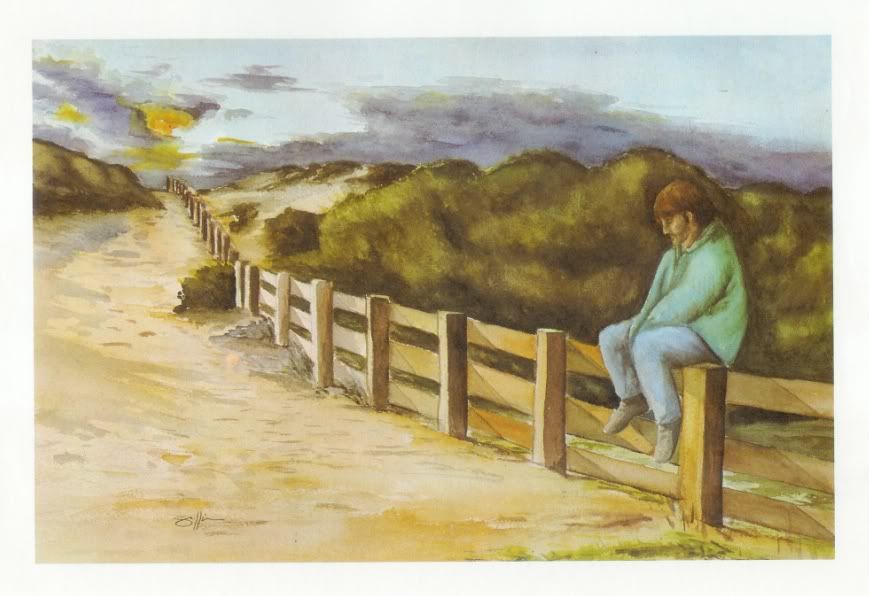 Bobby's brother Jim asked for this song......